I started off making cloaks last year when I made my red riding hood cape for Halloween. The inspiration was from the ABC Show Once Upon a Time. To see more pictures of my version of the Red Riding Hood Cape click here.
The next one I made was a serious step up, a cloak for my sister for her Christmas present. She liked my Red Riding Hood Cloak but also had some other ideas for hers. It had to be a little more useful and warm. She liked the idea for the arm holes like on this Nancy Drew type of cape.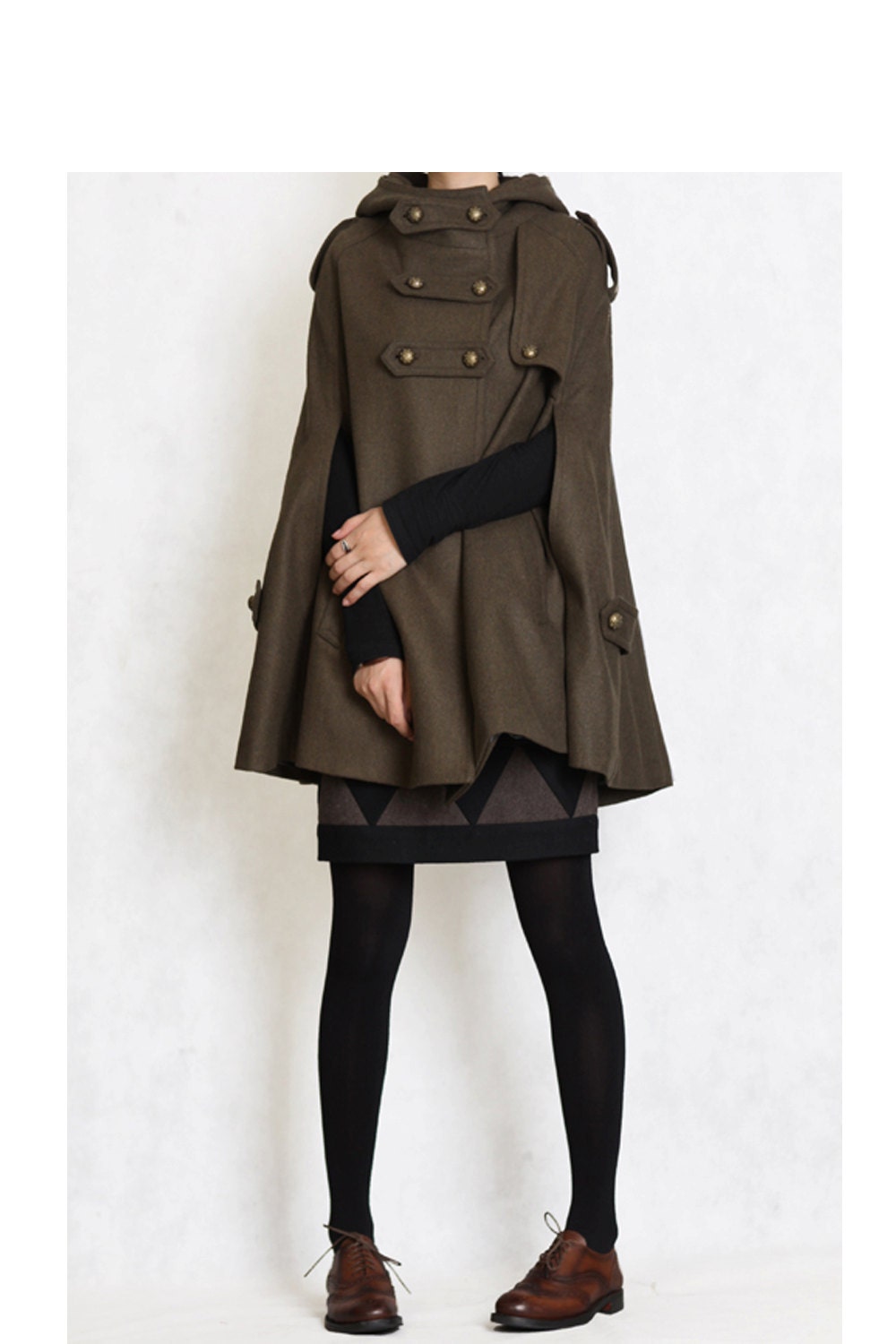 I made sure to add arm holes and to use thicker material for my sister's cape. It was also made with a much thicker material and lined with flannel.
My sister loves her cloak. My other sisters love it as well- so much that they steal it often. They asked for their own so I made them long capes for Christmas and I am currently working on a tutorial for them. Check back next week and I will have the tutorial for My Sister's Cloaks.