I haven't been myself lately- or for the past few months! That's why all you have heard on my blog has been crickets this past week! Morning sickness is still plaguing and all I can think of writing about are things like "How to Fail at Potty Training Your Child… For the Second Time", "Top 10 Best Tasting Foods to Be Thrown Up" or "Awkward Ways to Tell Your Boss You Quit". Other than that I don't have many ideas of things to write about, so I will just share some pictures of the 15 Minute Suppers I wish I could be making! Make sure you scroll down to the bottom to see the entire list of this week's 15 Minute Suppers
These 15 Minute Chicken Fajitas are my favorite out of everyone's this week. I wish my family would eat them with me, but no one else likes peppers. I guess I will have to make it on a night that I'm home alone!

Click Here for the 15 Minute Chicken Fajitas Recipe
I never thought of making a Lasagna in a skillet before! I usually love Lasagna but I'm too lazy to make it. (I always ask for it as my birthday dinner from my mom.) This Easy Skillet Lasagna I will try though!

Click here to get the recipe for Easy Skillet Lasagna
These Chicken and Waffle Sandwiches are a little weird for me because I would never think to put any of those ingredients together, but after seeing them I would totally do some sort of variation of them. I have been eating alot of waffles lately, it's one of the few things I have been able to eat while feeling sick. Maybe I will go make something like this right now!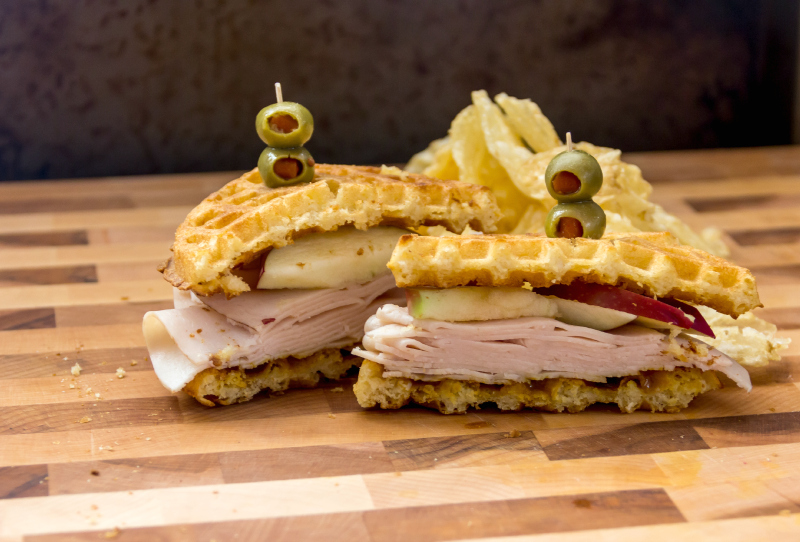 Click here to get the Chicken and Waffle Sandwiches Recipe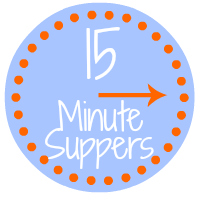 Follow 15 Minute Suppers on Facebook | Twitter | Instagram | Pinterest
and look for the #15MinuteSuppers hashtag too
You have to check out these delicious 15 Minute Suppers:
Chicken & Waffle Sandwiches from Around My Family Table
Easy Skillet Lasagna from How To This And That
Sun Dried Tomato & Chicken Alfredo from Lizzie Jane Baby
Best-ever Baked Chicken Nuggets from Better in Bulk
Paleo Coconut Fish Soup Recipe from Confessions of an Overworked Mom
15 Minute Chicken Fajita Recipe from Sunshine and Sippy Cups
Ham and Cheese Pasta with Vegetables from Suburbia Unwrapped
BLT Tortellini Salad from Just 2 Sisters
If you are a blogger and you'd like more info, please check out the 15 Minute Suppers website or ask to join the Facebook group to participate on Fridays…we'd love to have you join us.